Side by Side Newsletter – April
Hey there! How've you been? We hope you are safe at home. Sorry we haven't reached out for a bit. It's nothing personal – we promise! Just like you, we've been dealing with the impacts of Covid-19. Our first priority was the health and saftey of our members, which we knew you would understand.
Can we give you a quick update on what we've been up to and how you can help (if you're interested)?

Great! Here we go…
March 16: Clubhouse Closed to Members
Our dedicated staff immediately pivoted to provide support to our members in the face of the Covid-19 pandemic. They began communicating with members as soon as we decided to close in an effort to "flatten the curve."
The first challenge was reminding folks not to come to the Clubhouse and help them cancel their transportation. To announce the closure, we used calling post, individual follow-up calls, eblasts to members and caregivers and social media posts. During the phone calls, staff also reviewed the reasons behind the closure and the importance of staying home, washing hands and what to do if they started feeling ill.
March 24: Side by Side Launched our Telehealth Response
It took some creative thinking and quick action by our staff, but we were able to setup remote services and develop a systematic approach for tracking their efforts. Staff met to agree upon a COVID-19 symptom survey to make sure no members or their families were ill. They also created checklists work with each member in thiking through the amount of groceries, medications and – of course – essential supplies like toilet paper.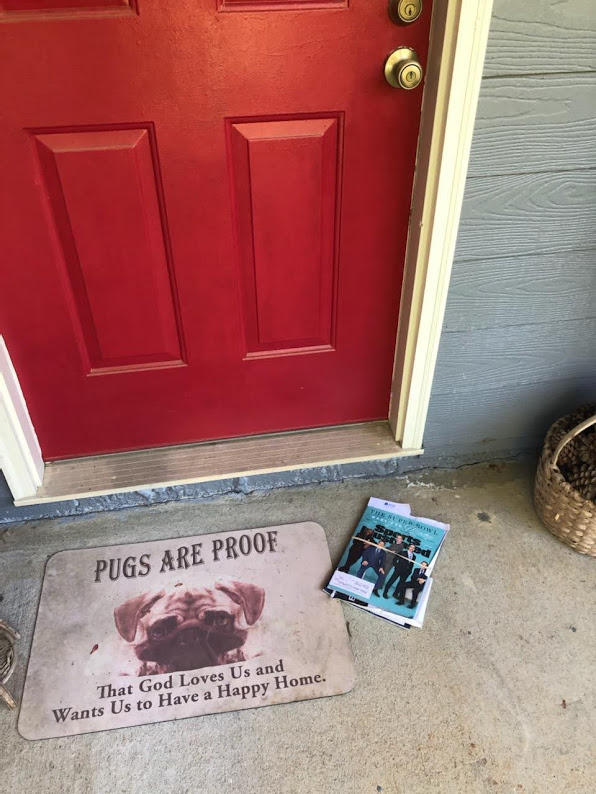 Side by Side is Currently Providing our Members:
1:1 Phone Calls with each Member Twice a Week
Group Zoom Meetings Twice a Day (once a week in Spanish)
Access to Member & Staff Facebook Group with Additional Resources
Deliveries of Groceries and Supplies as Needed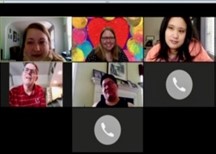 Getting interested members onto Zoom calls took time and often multiple types of outreach. For example, some members preferred to have a written copy of instructions mailed to them (see below for a sample). Others members preferred to join the Facebook group to get reminders before the groups start in Zoom. A few people call into Zoom meetings without video because they don't have a smart phone but want to connect.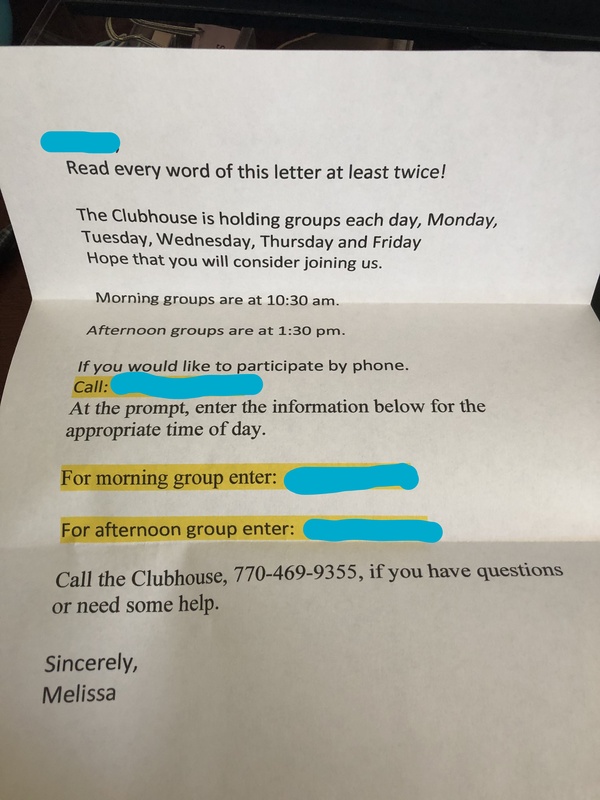 A Few Stories to Brighten Your Day…

Sally
One staff member made a trip to drop items off and included magazines donated by a member to give to others. While she was still delivering, another staff member emailed a message…
"Sally [name changed to protect her privacy] called while you were making your run and said she is so grateful to you for dropping all of those things off to her. She said she loves us and to tell everyone hello. ❤️"
Sally lives in a personal care home and was excited to have something to read!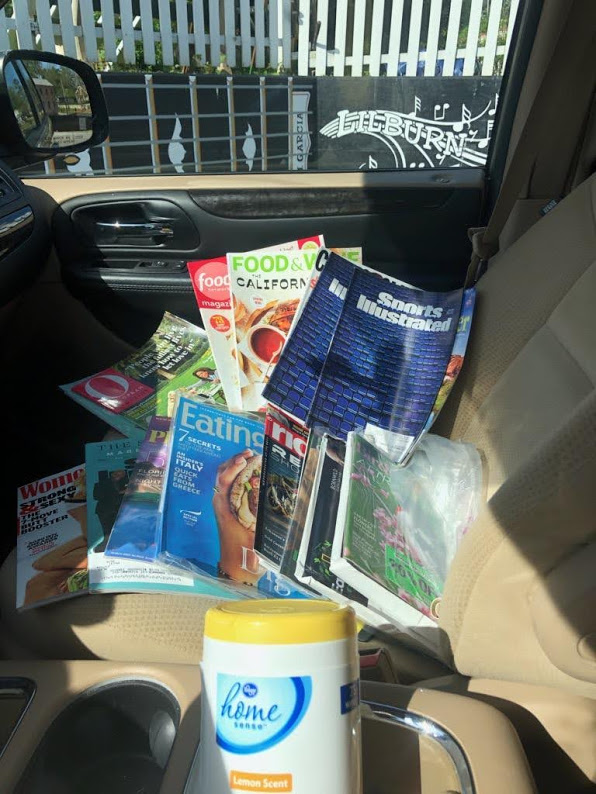 Joanne
The first week we were closed a board member funded an Instacart delivery to a senior member who lives by herself and added a bouquet of flowers! The member called our staff as soon as it arrived to say she was so surprised and delighted by them. What a great reminder to her that she is a valued part of our community. (See below for details on how you can fund a grocery delivery via Instacart)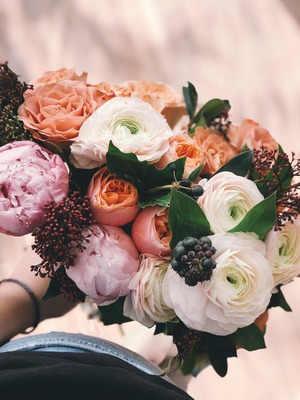 Zoë
Zoë [name changed to protect her privacy] and her mother delivered her famous chocoflan made just for our staff. Zoë has been a regular attendee of our Zoom meetings. During one gathering, we even sang her Happy Birthday. We normally do that at the Clubhouse for each person but had closed right before her special day.
Her and her family wanted to give back to Side by Side.
How Can You Help?
Thank you to everyone who has reached out and offered your help. We've had so many folks ask what they can do to support Side by Side. We put together a quick list of the key things we could use.
Donate (if you can)
The recently passed Cares Act gives folks incentives for cash donations. Taxpayers who do not itemize their deductions can take a one-time deduction of up to $300 for gifts made to charitable organizations (This article explains the details).
Click here to donate online now>>>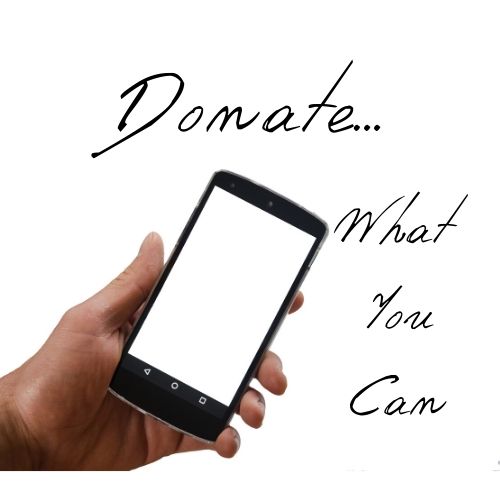 Become a virtual fundraisier for #GIVINGTUESDAYNOW on May 5
Maybe you want to help but your cashflow is more of a trickle these days…why not lend your influence? The organizers of GivingTuesday have announced the creation of #GivingTuesdayNow, a global day of giving and unity set to take place on May 5 in response to the unprecedented need caused by the COVID-19 pandemic.
If you're willing to spread the word about this day of unity via social media, throw a virtual houseparty in honor of Side by Side, or just send a good old-fashioned email, we'd love to take you up on it. Please email Alexis at [email protected].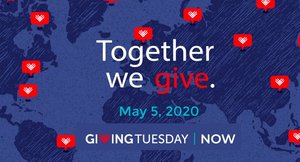 Send a Member Groceries or other Supplies via our Instacart Account
Here's a great article we found that explains how to give a gift card to another account in Instacart. We read that it has to be done via computer – sorry, can't be done on their app. All you need is to know the email address of the account you want to send the gift card to. Side by Side's account is associated with Cind's email address: [email protected].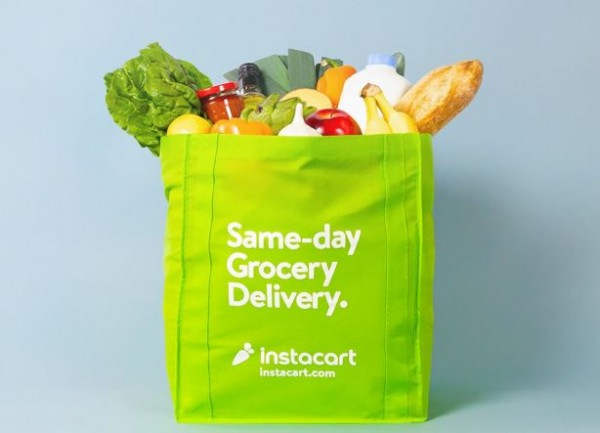 Send a Card or Note to a Member
Now that we're a few weeks into social distancing, we could all benefit from feeling more connected. Since there's a group of members who do not use computers or have access to the internet, we want to make sure they know that they're a part of the broader community. Please mail a note of encouragement to a member or even a drawing (if you have little ones at home that you need an activity for).
Just mail them to the Clubhouse (1001 Main St, Stone Mountain, GA 30083) or click here to email a message to Side by Side. Staff can read them during our Zoom meetings, tuck them into a social distancing drop-off or mail them to a person living alone that just needs a little something to brighten their day.

We're grateful you're in this with us. Thank you.